We are committed to offering our customers truly natural products that benefit their health and wellbeing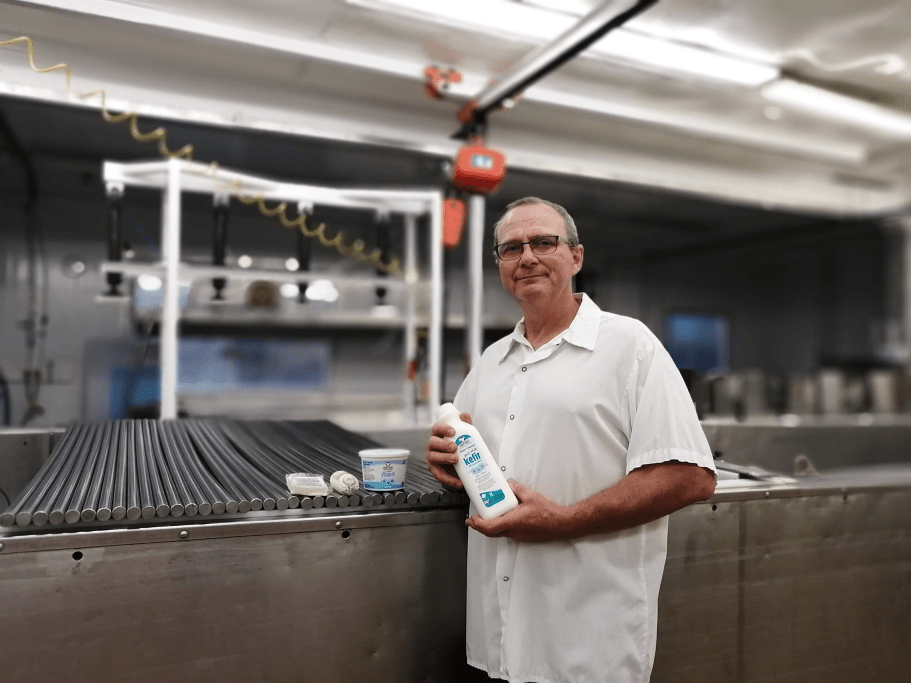 To fulfill our commitment of producing farm fresh 100% Canadian goat dairy products Happy Days Dairies maintains 2 processing plants and has 10 dairy farmers under contract in British Columbia and Alberta. We are Western Canada's Goat Dairy. Both processing plants are located nearby our family farms ensuring all fresh goat milk is processed immediately. Plant locations include: Salmon Arm, BC (processing and Head office) and Ponoka, AB, (custom processing).
Happy Days takes pride in keeping our operations local in the communities we serve ensuring the freshest and highest quality goat milk products make it to market. Our operations are set up with sustainability in mind, we minimize the distance our products need to travel to reach the store shelf, helping reduce our carbon footprint and impact on the environment. Happy Days processes all goat milk dairy products with the utmost professionalism, care and knowledge. Each plant must pass rigorous inspections by the Canadian Food Inspection Agency (CIFA). Goat milk, like all milk, is very sensitive, and careful processing practices are extremely important to maintain product quality controls.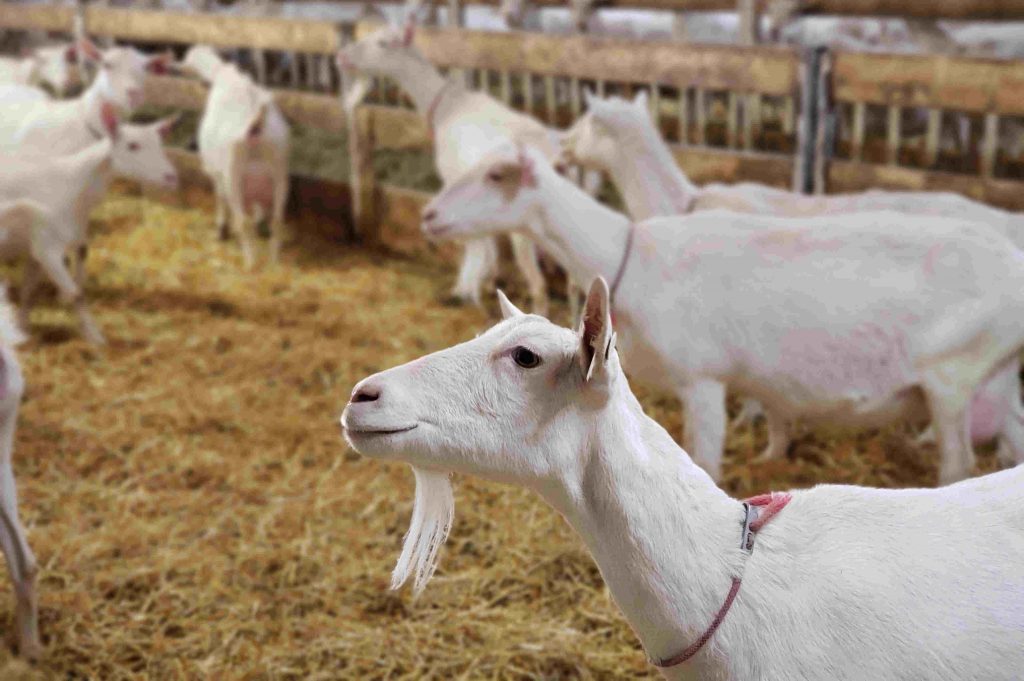 All of Happy Days goat milk products are guaranteed free of antibiotics and growth hormones. All batches go through multiple testing to ensure purity. There are no artificial additives used at all.
Our committed and motivated dairy farmers take very good care of their animals to produce the highest quality goat milk every day. Our goats are humanely treated and have access to clean fresh air and water. All our goats live in open air barns with access to the outdoors at their leisure, weather permitting as they don't like to venture out when it's cold or too hot. The barns are clean and the goats are all together in large open areas with straw or shaving bedding. The goats diet is a nutritious year-round diet of natural alfalfa hay ( up to 90 % of total diet), and a grain ration.
They are happy goats and you can really taste the difference in our products! The consistent care and routine of our herds ensures consistency in the taste of the milk. Most folks who try our goat milk for the first time are extremely surprised how good it tastes. There is no "goaty taste" with our goat milk. Only a clean, smooth, bright and very delicious taste.
We are proud to be the only dairy in Canada to produce raw dairy products for dog and cat owners. Our pet products are produced according to the same high standards as our regular products. We use raw milk to keep all the original goodness of our goat, sheep and buffalo milk in the product. We only use the best natural ingredients to give variety to our pet products.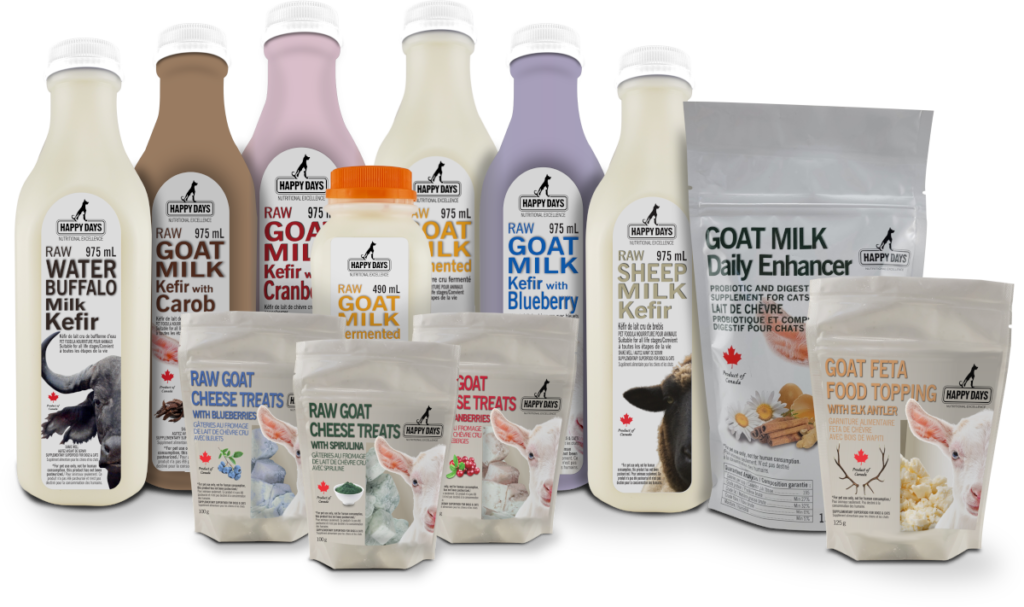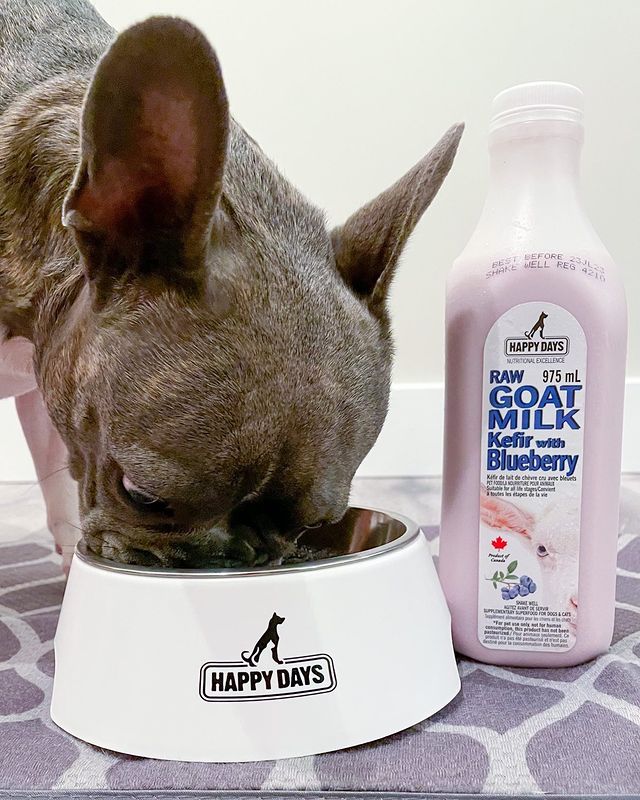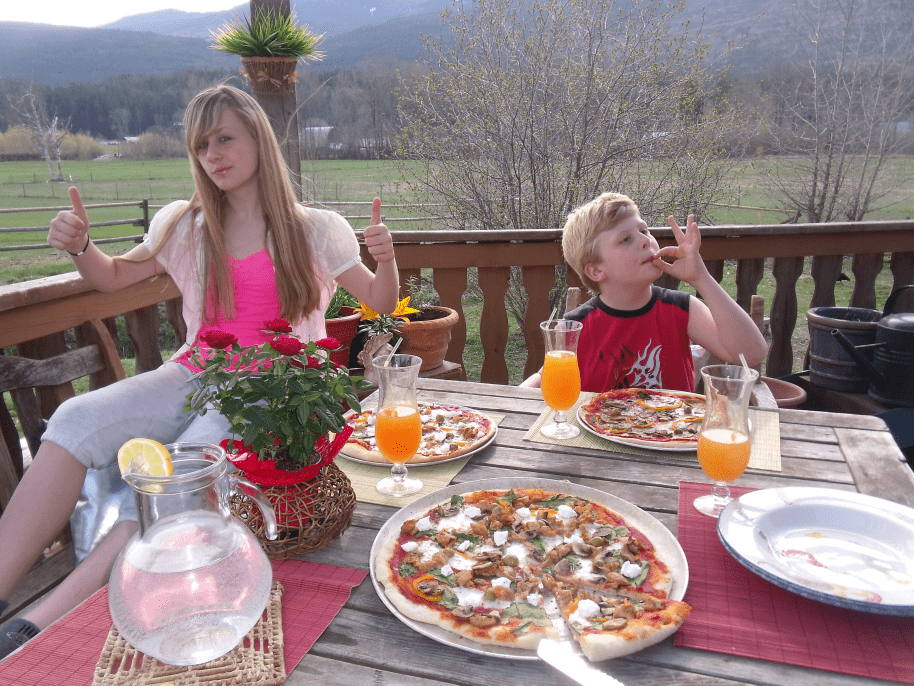 We take pride in keeping our operations local in the communities we serve ensuring the freshest and highest quality goat milk products make it to market.
All of Happy Days goat milk products (human and pet) are guaranteed free of antibiotics and growth hormones. All batches go through multiple testing to ensure purity. There are no artificial additives in any of our products.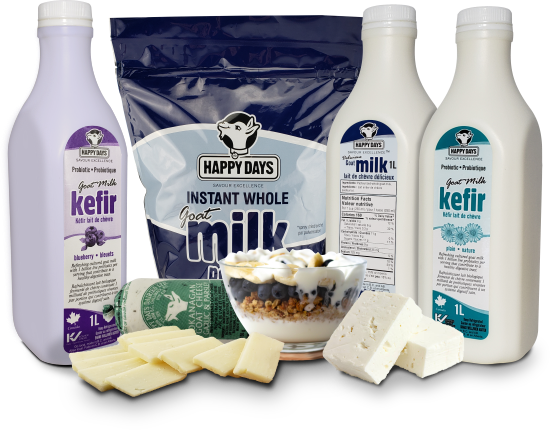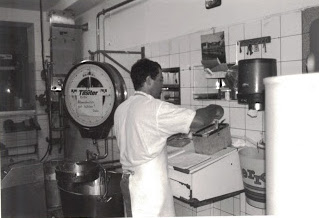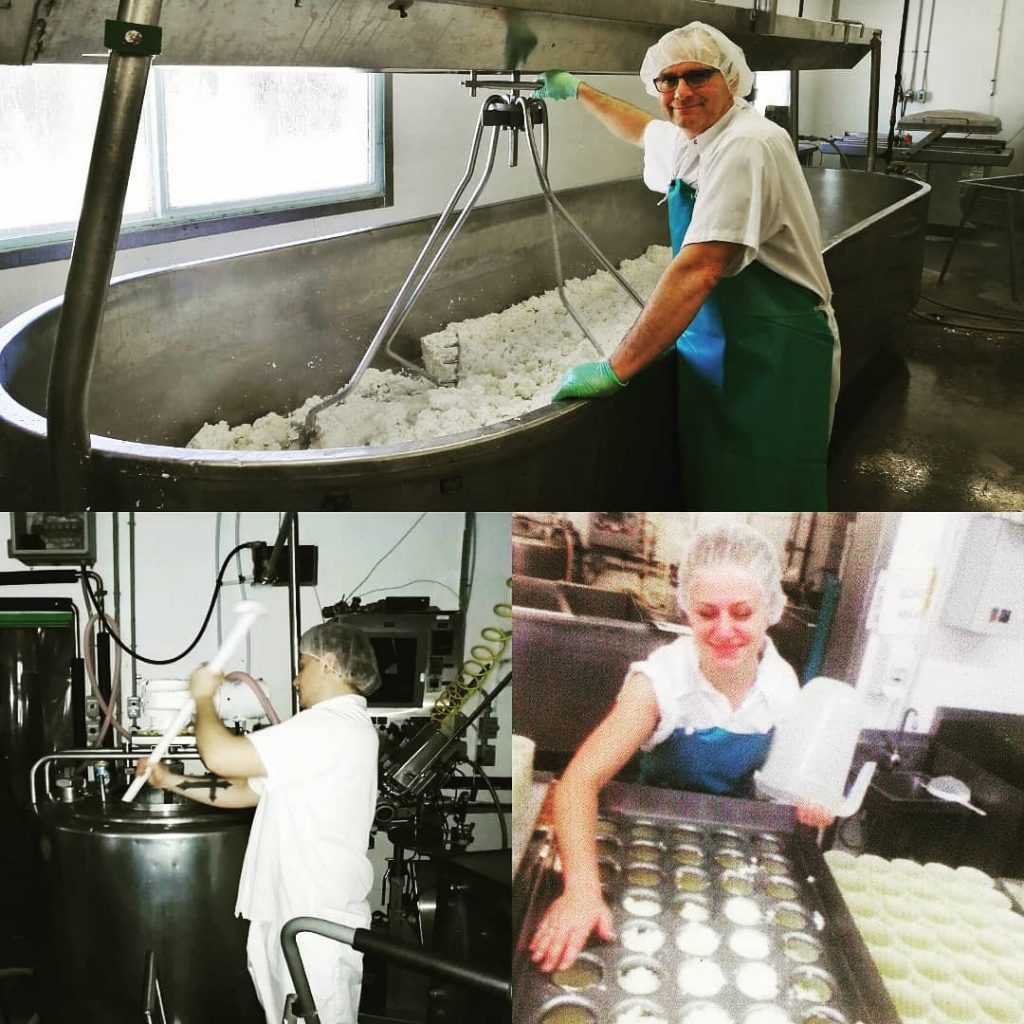 Happy Days Goat Dairy was founded in 1993 by Donat Koller and his family. Raised on a small family farm in rural Switzerland, Donat knew from a young age that he wanted to farm. Donat graduated from Agricultural College and thereafter took up work farming in Australia and Switzerland. It was back in Switzerland, while working on a dairy farm milking cows and goats that Donat began to experiment making cheese and realized his passion for cheesemaking.
After making the famous " Swiss Cheeses" while working at several Swiss cheese plants, Donat enrolled in Cheesemaking College, graduating in 1993. After college he was ready to set out on his own, but realized the opportunities for Cheesemakers in tiny Switzerland were scarce. Donat emigrated to Canada with his wife in July of 1993. They leased a small vacant dairy farm in Salmon Arm, BC and decided that Goat Dairy was the direction to take with the business. One reason was the high price for cow milk quotas for new farmers. Another, the clear opportunity to service a niche market and produce 100% Canadian goat dairy products. That year, Happy Days Dairies opened for business with a herd of 70 goats, a mobile processing plant, and approval from the BC Government to sell Happy Days goat dairy products in BC.
Oh, Happy Day…
The name Happy Days Dairies, was inspired by Donat's wife Jasmine, who would sing the gospel song Oh, Happy Day with her family at church and after meeting Jasmine, Donat was known to sing it once and a while too! Jasmine's father was a very engaging Minister, and her mother a fantastic gospel singer, together they brought the American style gospel music to the very traditional Swiss churches. The song Oh, Happy Day has been sung by many different musicians over the years and was even a Billboard hit in the 1950's with another non-gospel version of the song which was very popular with teens at the time.
Meanwhile, Back On The Farm…
Business was going well, people were very welcoming of the new goat milk product line and accounts were set up all over the BC's Okanagan valley with independent grocery stores, specialty food stores and grocery chains. With sales and demand building it was time to expand the operation. Donat bought his own property and made capital investments in the operation, building a permanent processing plant. A decision was made to focus full time on processing and marketing. Donat sold his herd of goats to another local Salmon Arm goat farmer who became the first Happy Days goat dairy supplier. The larger plant became Canadian Food Inspection Agency (CIFA) approved opening up the market for Happy Days products across Canada. Soon Happy Days milk was available across BC and then Western Canada. To continue to meet demand and stay true to the Happy Days mission of being a local producer, an additional plant was set up in Ponoka, AB. Today, the Goat dairy industry is growing in Canada like never before and Happy Days Dairies is committed to producing the highest quality, 100% Canadian, pure and natural goat dairy products.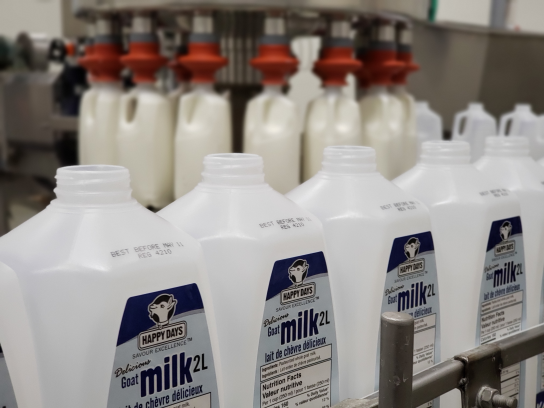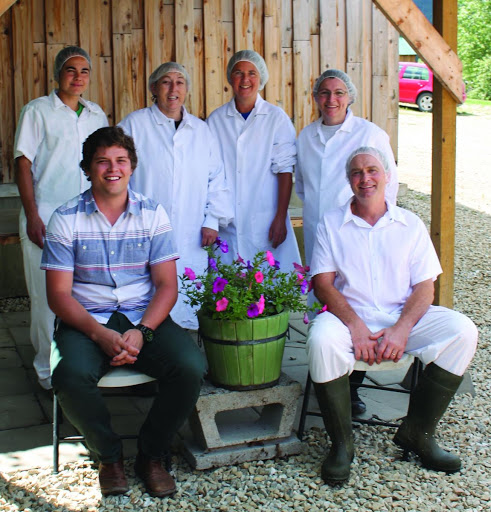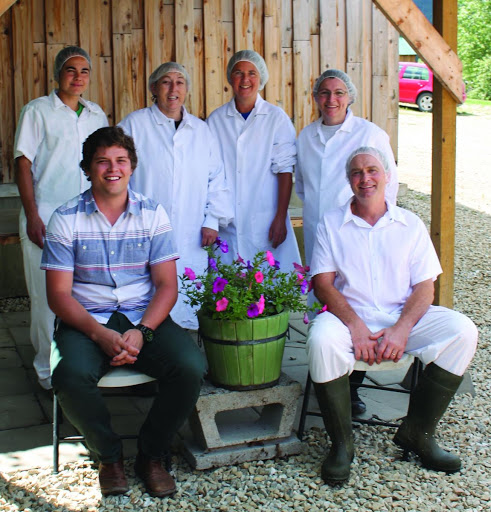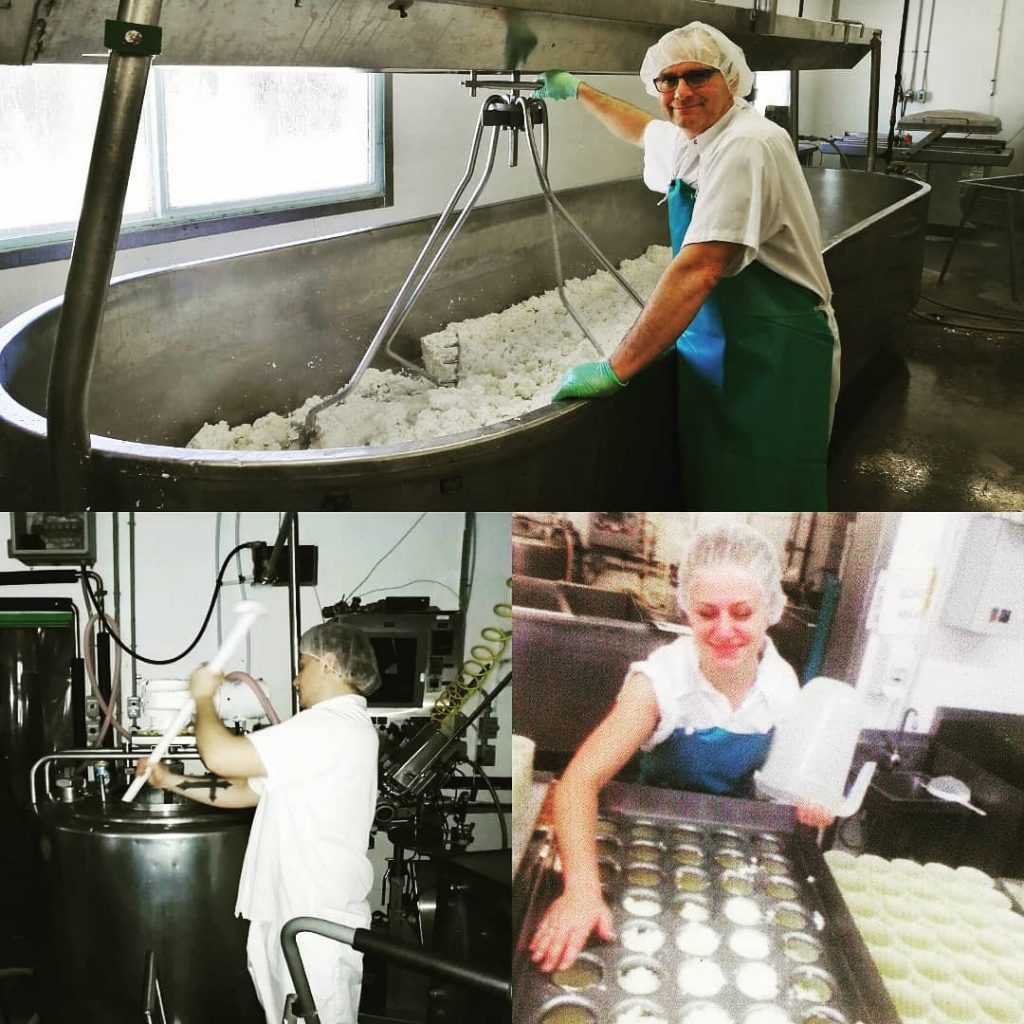 Frequently Asked Questions
Here are some answers to the questions we receive the most about our services.
If we missed anything, please do not hesitate to contact us. We'll be happy to help